Engineering
Our Project team adapts your 3D drawings to our manufacturing processes and simulates the material flow to optimise casting feasibility. We use the programs Solid Works and Quick Cast.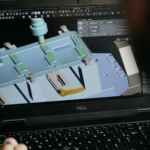 For machining operations, we develop the sequencing programs and machining operation simulations within a machine environment, using an FAO Tebis program.
As each part is validated, we scan the raw casting and machined parts on CMM.
3D verification programs provide a dimensional report at 100%, and if requested, we provide capability tests.
We use the Cosmos and Measure Link programs.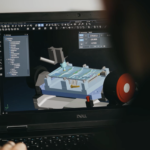 Contact us
Any questions? Don't hesitate to get in touch