Casting
We provide all technologies for producing aluminium parts, from prototyping to mass production.
High Pressure Die Casting (HPDC)
HPDC moulding with metallic dies can be used for parts made in medium to large production volumes. The material is better quality thanks to the excellent repeatability of the process.
A high production rate results in a competitive cost per part.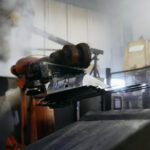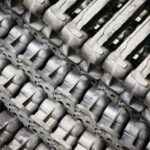 Gravity mould casting is oriented to small and medium production volumes, for parts that have a simple or complex shape thanks to the use of cores.
Low Pressure Die Casting (LPDC)
LPDC moulding using a metallic die can be used for small and medium production volumes of parts with simple or complex shapes and that use cores.
This moulding results in a high quality finished product. At under 1 bar of pressure, the process' repeatability is excellent.
With gravity and LPDC casting, parts with highly mechanical properties can be obtained, particularly through heat treatment.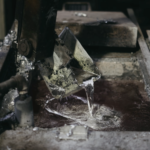 ALUTHEA Group offers the entire range of processes to finish parts for technical use (shot blasting, sand blasting, vibratory finishing, etc.) or for appearance (polishing, sanding, etc.).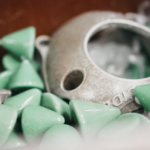 Equipped with our own heat treatment process, we manufacture, for sand, gravity and LPDC moulding, parts with highly mechanical properties.
Working closely with experienced partners, we also offer a wide range of coating operations: anodization, chromating, cataphoresis, painting, etc.
Contact us
Any questions? Don't hesitate to get in touch